Introducing the ME-650DHT DTF Printer, a cutting-edge device designed to transform your printing projects and take them to new heights. With its advanced features and state-of-the-art technology, this printer offers exceptional print quality, versatility, and efficiency, making it the perfect choice for professionals and enthusiasts alike.
Equipped with dual i3200 print heads and utilizing piezoelectric inkjet technology, the ME-650DHT ensures precise and accurate printing. It delivers a maximum printing resolution of 3600dpi, allowing you to capture every detail with utmost clarity and sharpness. Whether you're printing intricate designs, vibrant graphics, or high-resolution photographs, this printer guarantees stunning results every time.
Specifications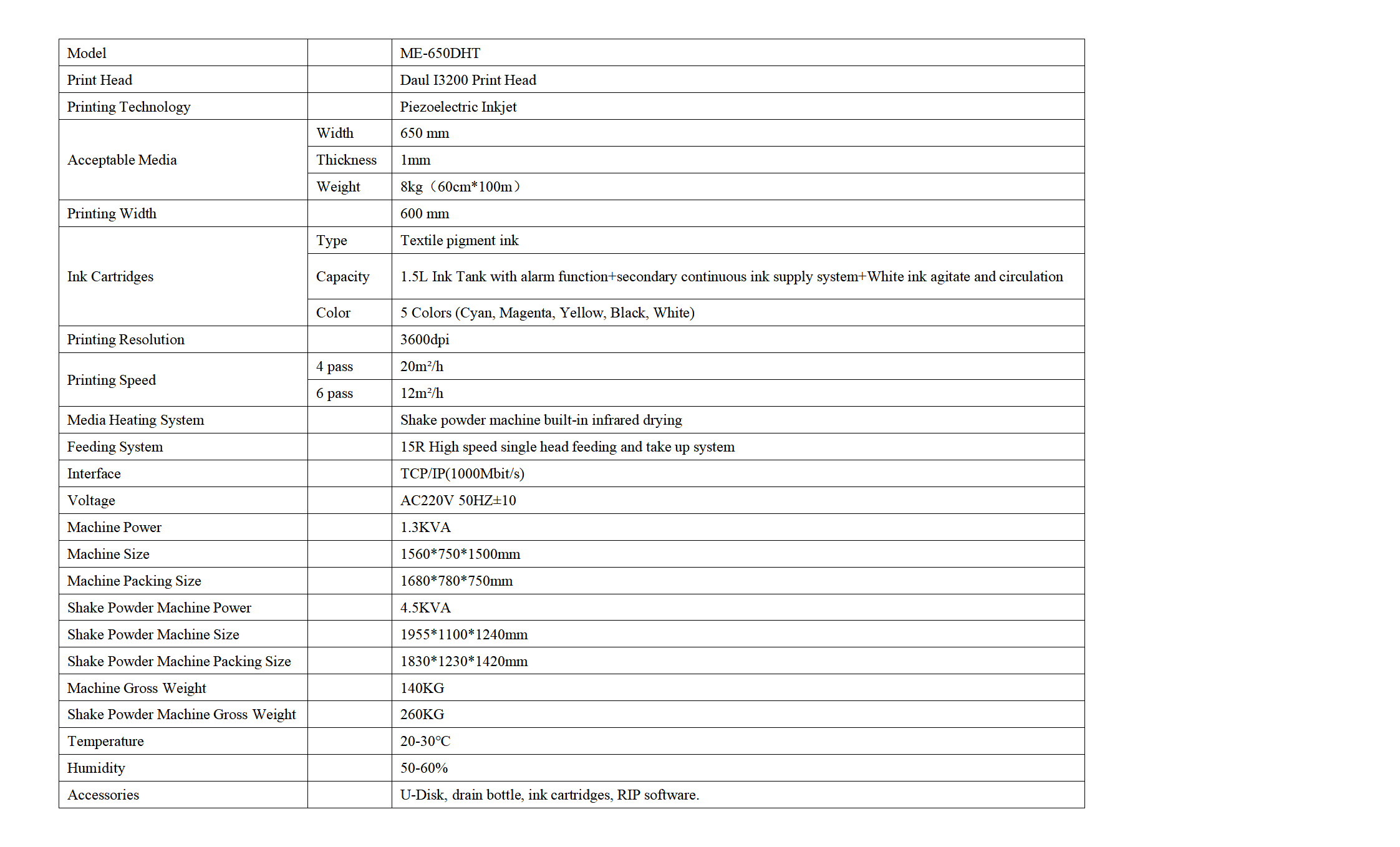 Experience the DTF Printer and witness the difference it makes in your printing endeavors. From its exceptional print quality and compatibility with various media types to its user-friendly interface and convenient features, this printer is your gateway to unparalleled printing performance. Invest in Mecolour DTF printer today and take your creativity to the next level.